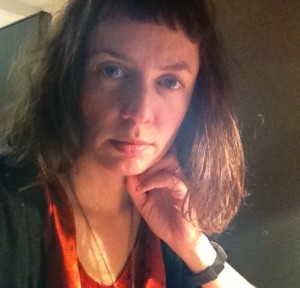 Lily Saint is Assistant Professor of English at Wesleyan, where her research explores the nexus between ethics and cultural practice in the Global South. She is currently writing Culture Acts: Ethics and Genre in South Africa, which considers how black practices of reading and spectatorship in twentieth century South Africa contributed to the formation of ethical relation during a period largely characterized by ethical crisis.  Despite the severity of material and social disadvantages, black readers and spectators encountered a wide variety of textual and visual genres, (including American B movies, genre fiction, radio, photocomics, and popular music).  By inserting these genres into ongoing theoretical conversations about the relationship of aesthetics to ethics, Culture Acts carves out a place in the study of audience and reader reception in the Global South to recognize the ethical importance of all acts of reading.
Professor Saint's writing has been published most recently in the Journal of African Cinemas, Safundi, Social Dynamics, and Critical Quarterly, in the collection, Print, Text & Book Cultures in South Africa (2012), and she is an occasional contributor to the blog Africa is a Country.  She has a Ph.D. in English from the Graduate Center of the City University of New York, which was awarded the Irving Howe Prize for Best Dissertation Involving Politics and Literature in 2011.  She has a B.A. in the History and Sociology of Science from the University of Pennsylvania.  Before coming to Wesleyan, she taught in the English department at the University of Pittsburgh.
Professor Saint regularly teaches classes on Global and Postcolonial literature and theory, Anglophone African novels, diasporic literature, and ethical theory.